You will get more out of your hunting, fishing, and outdoor recreation experiences when you work with a Registered Maine Guide. Maine has the best-tested guides and outfitters around. And for every trip, there is a guide to match.
The history of guiding runs deep in Maine's Heritage Sporting industry. It began when Cornelia "Fly Rod" Crosby—a woman— was issued the first Maine guide's license in 1897. That continues today, with Guides working hard every day to provide outstanding outdoor experiences.
Many also offer equipment, advice, and instruction. So whether you're hiking, kayaking, fishing, hunting, rafting, or even bird watching, there is a Maine guide whose specialty will match your interest.
ADVICE ON CHOOSING A GUIDE
Call several guides. Ask questions, and, better yet, make sure you answer questions about what you are looking for in your adventure. That's how a guide will best build a winning trip. Lastly, check the guide's credentials to make sure you are getting the genuine article.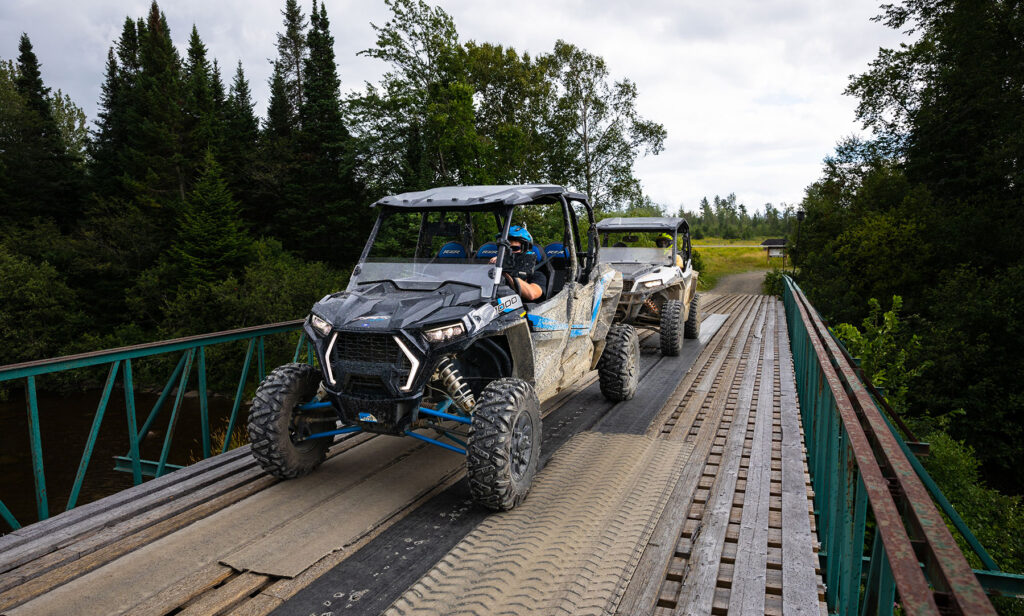 OUTDOOR RECREATION
Raft a roaring river, hike a quiet wilderness trail, pitch a comfortable camp in a forest of spruce and fir, canoe a scenic stretch of river, and watch for moose. Guides are not just for hunting and fishing. Some even offer bird watching and wildlife photography excursions. All while making sure that your time spent in Maine's great outdoors is safe.
FISHING
Those who love to fish have flocked here season after season, generation after generation. Experience prevents us from repeating the same mistakes, and so will a Maine Registered Guide. These professionals know where the fish are hiding out, and they deliver a memorable experience every time.
Hunting
There's a reason that sportsmen continue to take advantage of the traditional hospitality and hunting experience that Maine's Kennebec Valley has to offer.  The region offers lots of hunting opportunities. Hunt for upland bird, waterfowl, coyote, black bear, whitetail deer, turkey, and even moose. Working with someone who knows the terrain, and what licenses you need, can greatly improve your success.
| Name | Location | Activities Offered | Contact |
| --- | --- | --- | --- |
| Whipper's Hunting Lodge, Robert Wheelock Sr | Augusta | Fishing, Hunting | 207-622-4618 |
| Bronzebass Guide Service, LLC | Belgrade | Fishing | 207-716-6057 |
| Whisperwood Lodge & Cottages, Doug McCafferty | Belgrade | Fishing, Hunting, Recreation | 207-649-7484 |
| Maine Wilderness Guide Service, LLC, Mike Guarino | Belgrade Lakes | Fishing, Hunting, Recreation | 207-557-9933 |
| Ledge Rock Guide Service, Jeffrey Liskowacki Sr | Bingham | Fishing, Hunting, Recreation | 207-717-3319 |
| Silverton Sporting Ranch | Canaan | Fishing, Hunting, Recreation | 207-399-3647 |
| Tamarack Professional Services, LLC, Craig Dickstein | Caratunk | Fishing, Recreation | 207-672-4983 |
| Jim Wright | Cornville | Fishing, Hunting, Recreation | 207-242-8915 |
| Fairfield Kennels, Dick Drysdale | Fairfield | Hunting | 207-465-7801 |
| Richard Laney | Gardiner | Hunting | 207-582-3359 |
| Moxie Gore Guide Service, Tiffany Fowler | Gardiner | Hunting | 207-441-7209 |
| Mark Blythe | Litchfield | Fishing | 207-588-6592 |
| David Mills | Monmouth | Fishing, Hunting, Recreation | 207-933-5828 |
| Allagash Guide Inc., Blaine Miller | Norridgewok | Fishing, Hunting, Recreation | 207-634-3748 |
| Jack Rowbottom | Norridgewok | Fishing, Hunting, Recreation | 207-240-8164 |
| North Country Guide Service, Sam Natole | Oakland | Hunting | 207-692-7098 |
| Joe of All Trades, Joe Poirier | Pittsfield | Fishing, Recreation | 207-487-1795 |
| Dave Linton | Readfield | Fishing, Hunting | 207-441-7394 |
| Joe Cellamare | Readfield | Fishing | 207-701-1398 |
| D & D Outfitters & Guide Service, Don Lewis | Rockwood | Hunting, Recreation | 207-951-5003 |
| Anthony Feldpausch | Rome | Fishing | |
| Fin & Feather Seekers Guide Service, Bill Laflamme | Sidney | Fishing, Hunting, Recreation | 207-547-3185 |
| Nick Bragg | Sidney | Recreation | 207-649-6100 |
| Mountain View Guides, Mike Foster | Solon | Hunting, Recreation | 904-233-2457 |
| Maine Upland Guide Service, Michael Tuminaro | South China | Fishing, Hunting | 207-215-1690 |
| Barren Mountain Guide Service, Tim Corbin | St. Albans | Fishing, Hunting, Recreation | 207-671-4121 |
| Milt Baston | Strong | Fishing, Hunting, Recreation | 207-684-4429 |
| Maine Upland Guide Service, David Tyrol | Vassalboro | Fishing, Hunting | 207-314-1816 |
| Julius Koenig Outfitters, Julius Koenig | Winslow | Hunting, Recreation | 207-616-6898 |
| T.B. Johnson Guide Service, Terry Johnson | Winthrop | Fishing, Hunting, Recreation | 207-215-7881 |