One of the best ways to cover Maine's Kennebec Valley's nearly 5,000 square miles of natural beauty is by car. 
A scenic drive through Maine's Kennebec Valley is the opportunity to slow down and enjoy the views as each season offers a marvel.
Late spring into summer brings the bright greens of trees dressed with new leaves. Summer fills the sky with blue puffs of white floating over the deep green canopy. Autumn's vibrant hues can leave you breathless. Wintery whites of new-fallen snow and brilliant rays of sunlight through bare trees are a stark reminder that every season has vast beauty.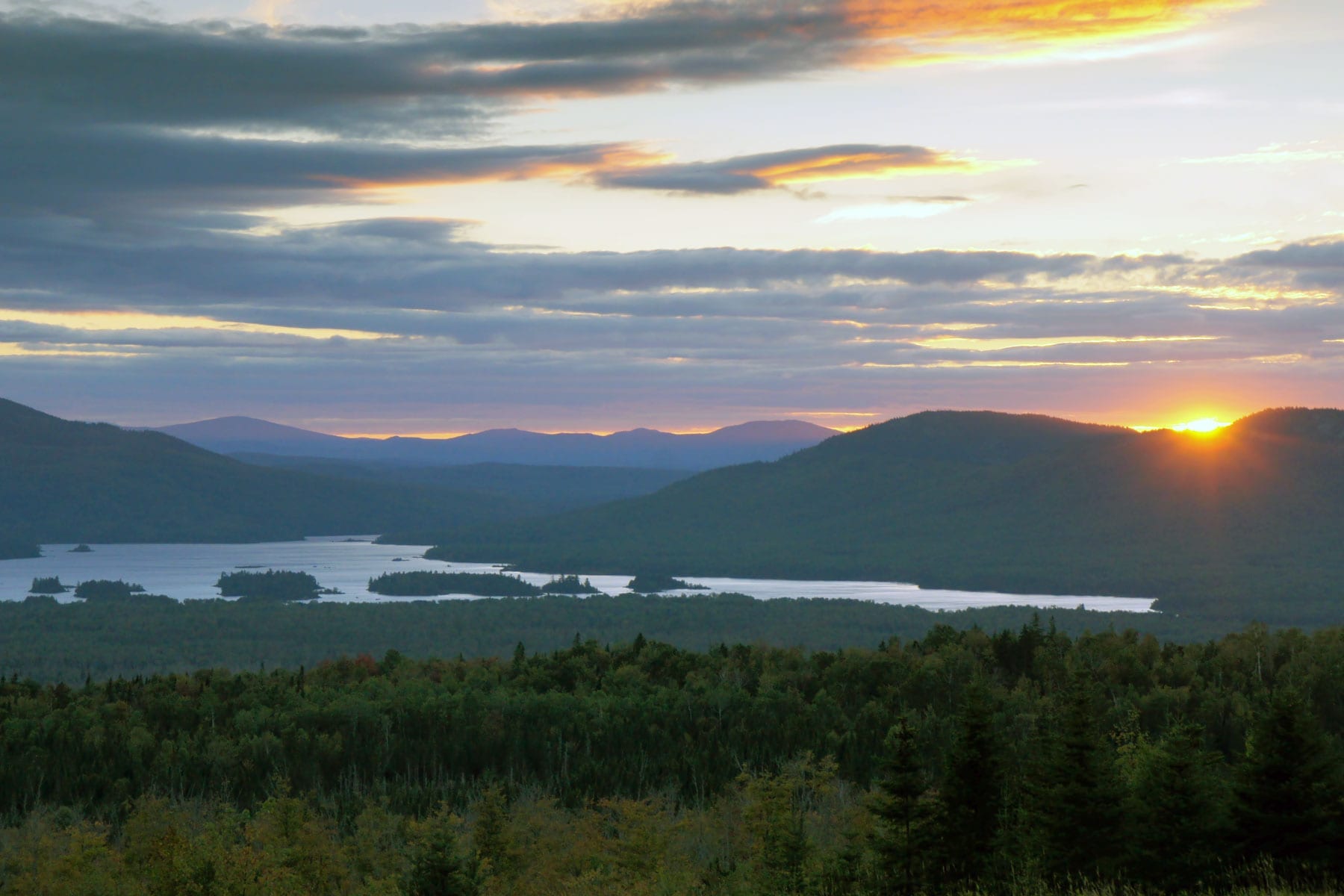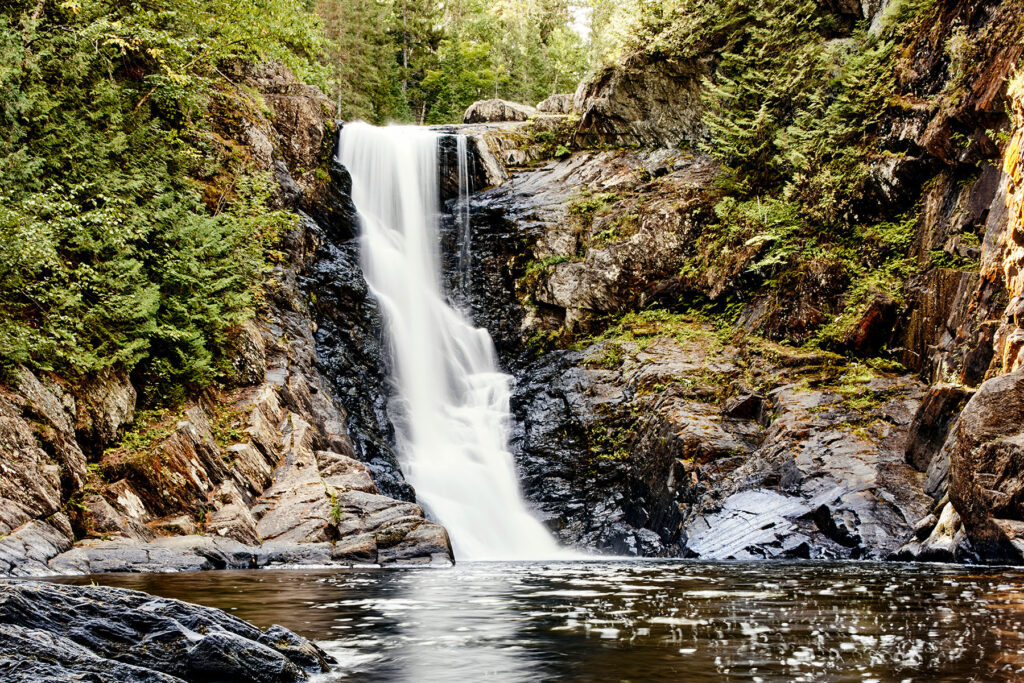 Take Route 201N from Bingham to The Forks and turn right onto Lake Moxie Rd. Two miles down on the right will be a parking area for the trail to Moxie Falls. The easy hike is 1.2 miles in total. Back on Route 201, drive north to Jackman, with a right onto Route 6/15 to Rockwood and on to Greenville Center, then go south to Route 16 at Abbot and back to Bingham.
Length: 144 Miles | Travel Time: 3 Hours, 18 Minutes
Hint: Keep an eye out for moose as you head from Jackman to Rockwood; they tend to enjoy the salt along the roadside.
Drive on Route 150 from Skowhegan to Athens; join Route 151, and at Mayfield, Corner turn left onto Route 16 to Bingham, then travel south on Route 201 all the way back to Skowhegan.
Length: 60 Miles | Travel Time: 1 Hour, 15 Minutes
Hint: Stop in at Maine Maple Products in Madison and pick up some of that sweet, sweet treat to take back home with you.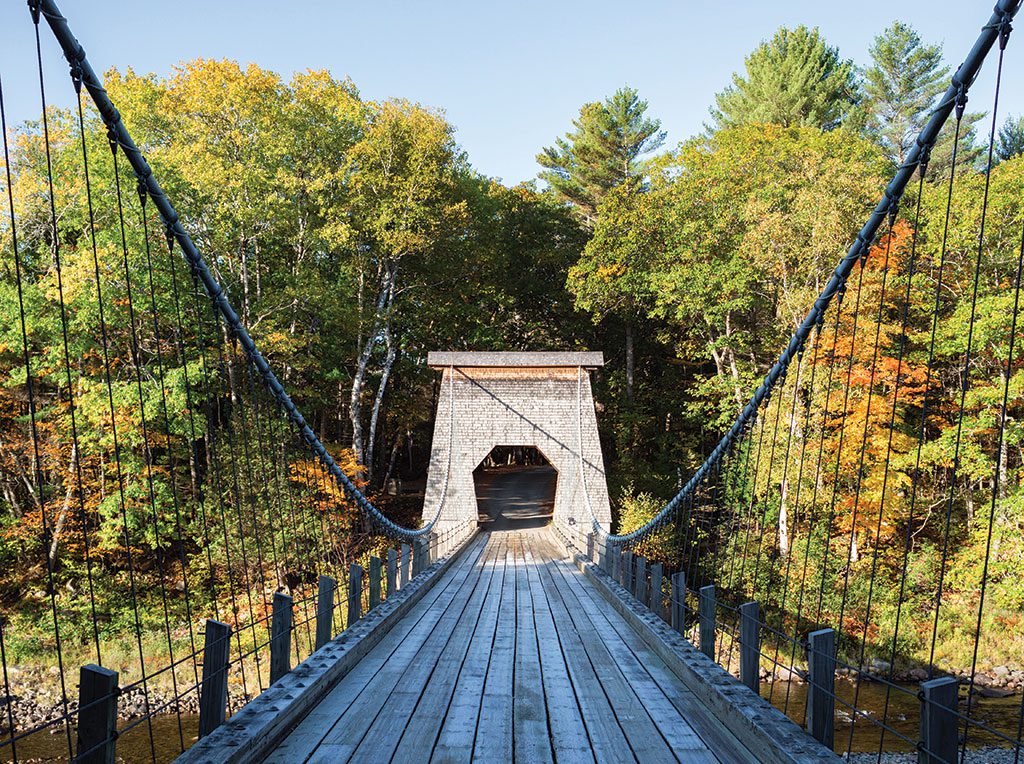 Drive along Route 201N from Skowhegan through to the Canadian border. Once in Canada, take Route 173, turn left on Route 269, and left again at Route 204 in St. Gideon. Follow Route 161 to Woburn, cross into the U.S. to Coburn Gore, follow Route 27 into Kingfield, turn onto Route 16 through Madison, and then head south on Route 201A back into Skowhegan.
Length: 245 Miles | Travel Time: 5 Hours, 25 Minutes | Bring your Passport.
Hint: Bring your passport; you will need it to cross back and forth across the border.