Explore the region's vast waterways.
The Kennebec And Dead Rivers
Originating at Moosehead Lake, the Kennebec River flows through the heart of the region, headed 170 miles southward.
In The Forks it connects with the Dead River, and then weaves through the communities of Madison, Skowhegan, Waterville, and on to Maine's capital, Augusta. About 20 miles south, it finally meets up with the Androscoggin River as it flows into Merrymeeting Bay.
Popular with whitewater paddlers and rafters, The Dead River boasts the most continuous whitewater in New England. Fed by a man-made reservoir, Flagstaff, the dam-controlled river offers special water releases each year, which create the river's famous Class III–V rapids.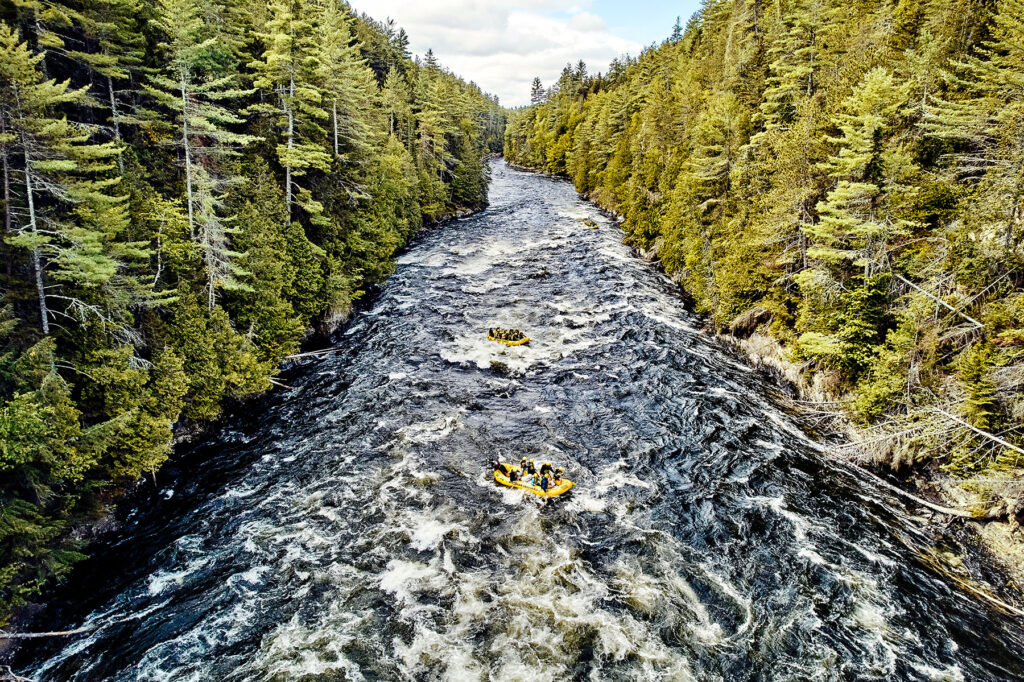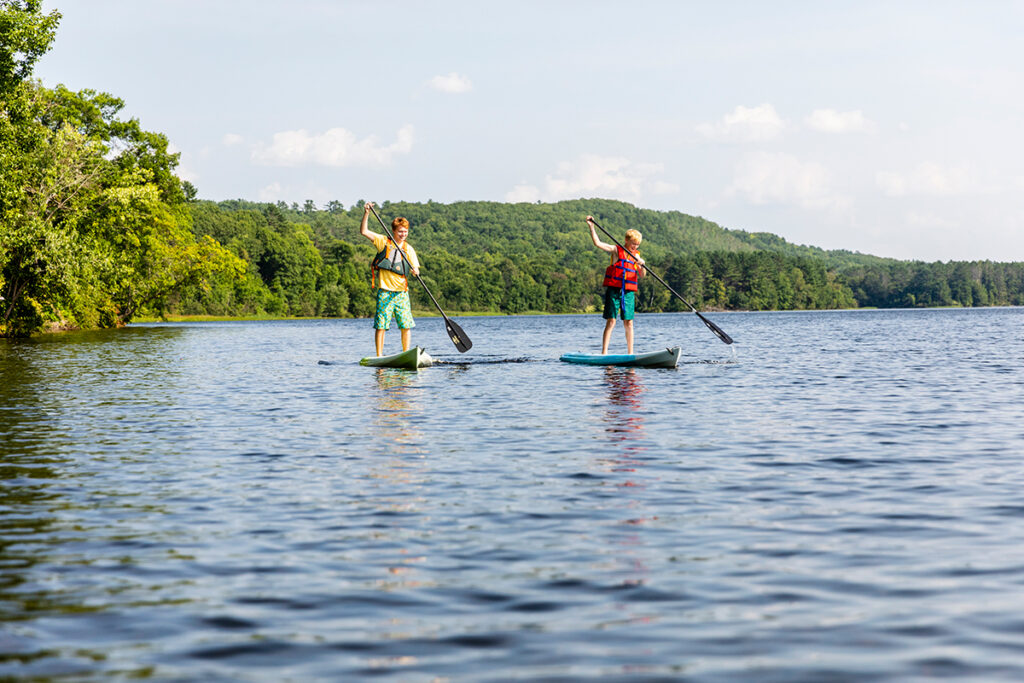 Across the region, it's not just one lake or another that attracts visitors; it's all of them, from Lake Cobbosseecontee and Annabessacook near Augusta to Attean Lake and Brassua Lake around Jackman, and all those in between. Each is a haven for boating, water skiing, paddling, fishing, and swimming for the kids.
To the northeast of Augusta, China Lake is a fishing and boater's paradise and holds a place on the Bassmaster Magazine's 100 Best Bass Lakes.
In the southernmost part of the region in Litchfield are the Tacoma Lakes, dotted with quaint vacation cottages. The small rural towns of Fayette and Readfield surround Echo Lake, known for its abundant fishing and summer camps. Flying Pond, a popular summer cottage location, sits nestled among the rolling hills of Vienna and Mount Vernon.
As loons call to each other, the sunset casts a golden light across the waters of Great Pond and Long Pond, combining to create the classic feel of "summering in Maine." The Belgrades are comprised of seven lakes: Long Pond, East Pond, North Pond, Great Pond, Messalonskee, McGrath Pond, and Salmon Lake, offering a nearly endless variety of recreation.
On Messalonskee in Sidney is one of Maine's grandest outdoor venues, Snow Pond Center for the Arts' Bowl in the Pines amphitheater. Every summer, they host a concert series and Snow Pond on Tap,
a celebration of brews and bands.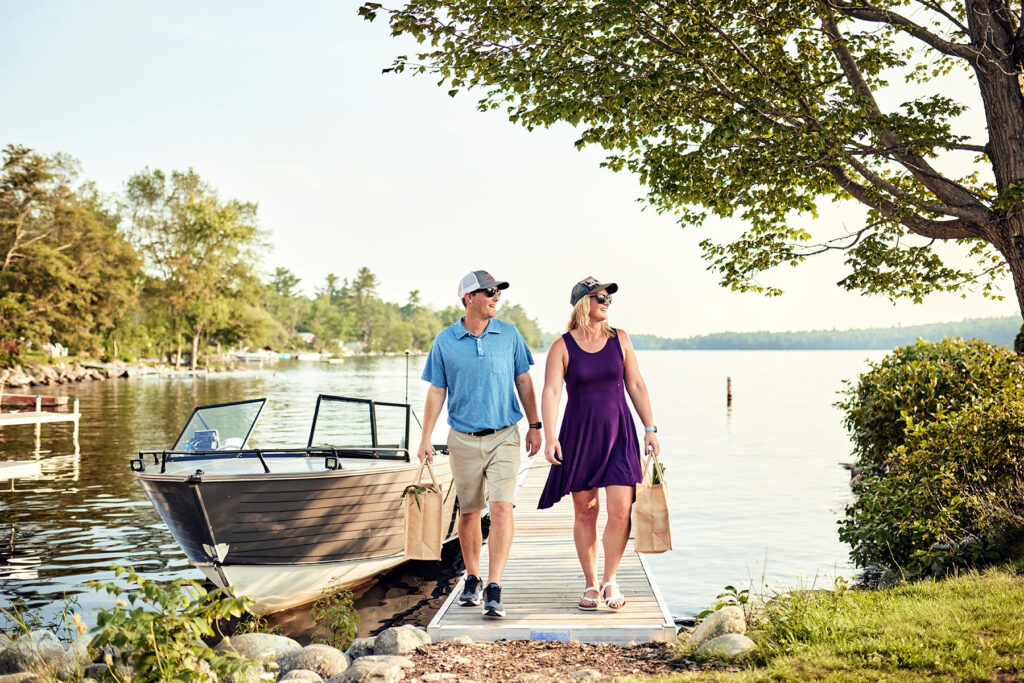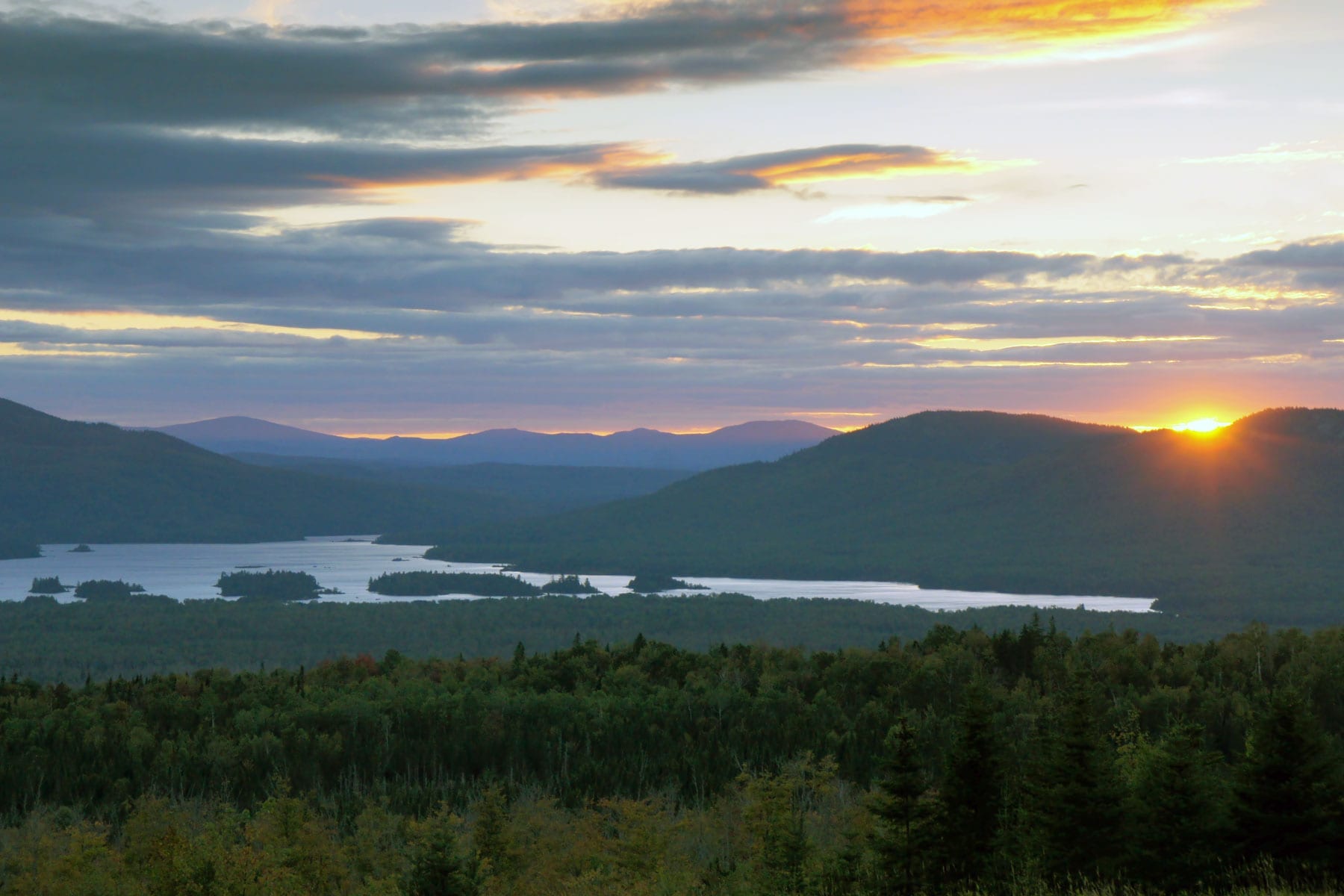 In Somerset County, the lakes are wilder. North of Skowhegan, Wesserunsett Lake is home to Lakewood Theater, Inn and Restaurant, and Golf Course. Further up Route 201 in Moscow, Wyman Lake is not a lake, but a riverine reservoir formed when Wyman Dam was built in 1930 and is a popular spot for fishing, boating, and swimming.
Moxie Pond, east of Mosquito Mountain, is a favorite of paddlers. Pierce Pond, set along the Appalachian Trail, has long occupied a place in the hearts of outdoor enthusiasts for coldwater game fish. While Attean Pond, west of Jackman, boasts more than 40 islands, offering both a peaceful retreat and excellent salmon fishing.