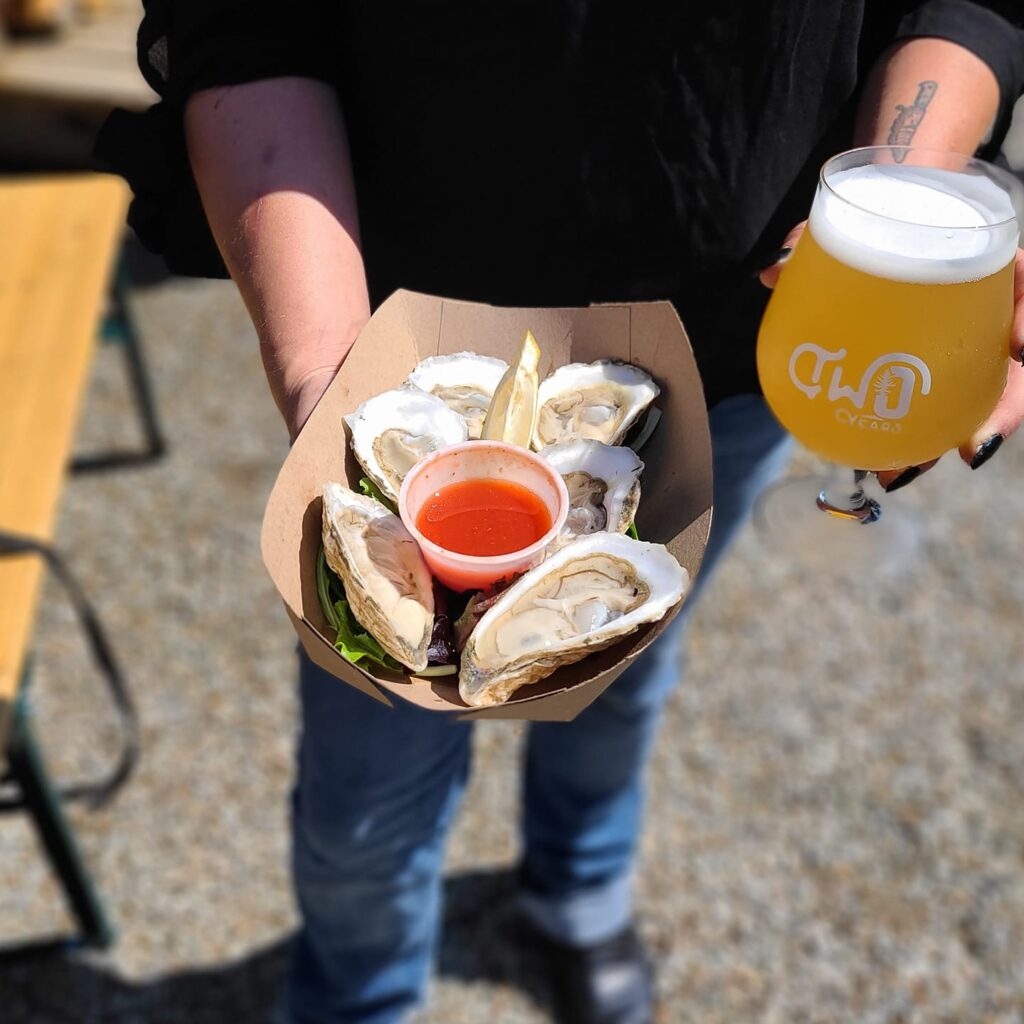 Cheers to local brews!
The Kennebec Valley is home to over a dozen craft brewers. Paying tribute to the area's historic past in their naming is Cushnoc Brewing Co. in Augusta or, in nearby Gardiner, Bateau Brewing's Four Oars IPA. The Liberal Cup in Hallowell offers English-style, house-made beers to wash down some Bangers & Smash.
In Monmouth, Grateful Grain Brewing is worth a taste; they make their beers with Maine-grown hops, malts, and organic grains. Nearby in Winthrop, van der Brew
serves their brews near the shores of Maranacook Lake. Skowhegan offers choices: Oak Pond Brewery or Bigelow Brewing Company. One of the first and the northern-most, Kennebec River Brewery up in The Forks is the perfect place to relax after a day of rafting on the river.
Many of these local breweries offer food, whether it be a full menu or wood-fired pizza. Others sell snacks, host food trucks, or allow you to bring your own food.
Download the EXPLORER App for a self-guided tour with map and brewery descriptions.