If the Kennebec River is the heart of the region, the Old Canada Road is its spine.
The Old Canada Road National Scenic Byway stretches nearly 78 miles across Maine's Kennebec Valley from Solon to the Armstrong-Jackman Border Crossing at Sandy Bay Township. 
Traveling along the Kennebec River, Wyman Lake, and through The Forks area, where the Dead and Kennebec Rivers converge, travelers are awarded with seemingly endless scenic views of the region's waterways and mountain vistas. North of The Forks, the road passes through miles of forestland with lots of chances to spot wildlife—maybe even a moose or two. 
Rest stops offer informational kiosks and historical markers with scenic pullouts at Attean Overlook and Lake Parlin. North of Jackman, the road is again in the mountains and the great north woods working forest as it heads to the Border and on to Quebec.
Length: 78 Miles | Travel Time: 3 Hours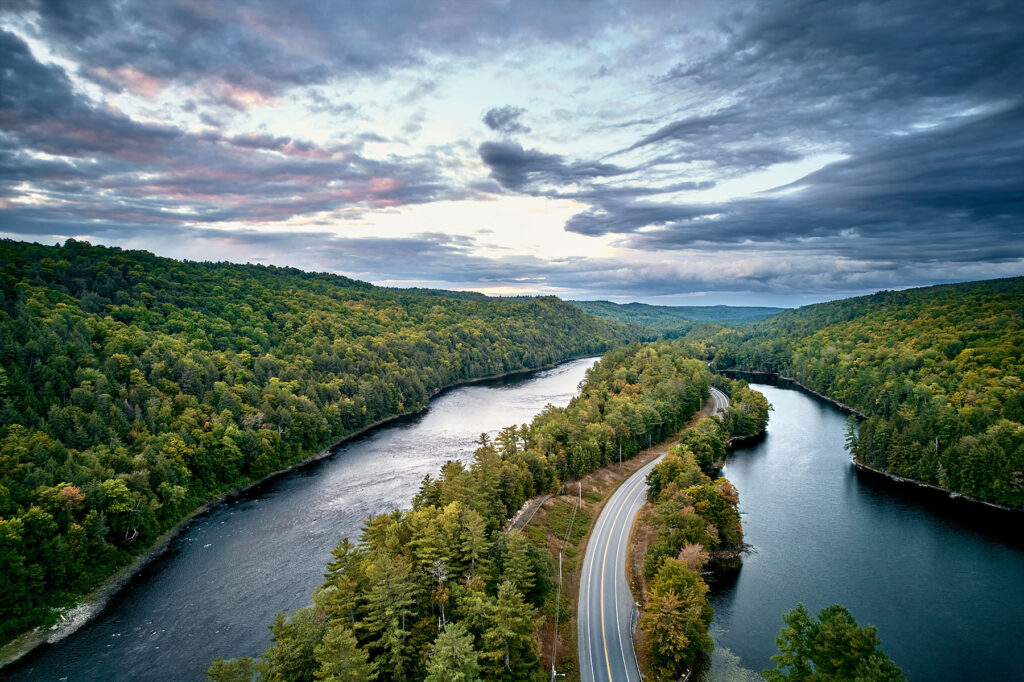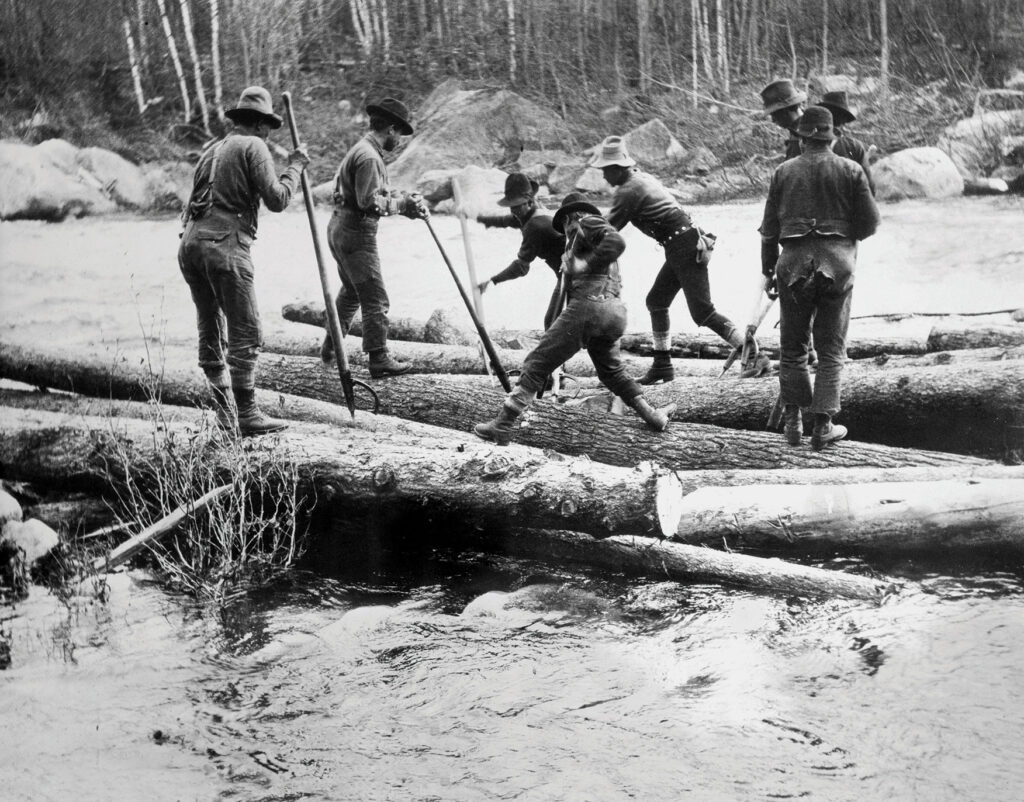 The Old Canada Road—Route 201—was a major trade route and immigration trail from Quebec to the manufacturing mills in Maine, Massachusetts, and Rhode Island. At the same time, the Kennebec River defined this area of the state in its geography and history as a major transportation route, first for the Abenaki and later for European colonists. 
During the American Revolution, Benedict Arnold led troops up the Kennebec in large open canoes (called bateau) for an ill-fated assault on Quebec City. From before 1680 to 1976, the river carried logs harvested from the vast ancient forests to the region's mill towns.
SOUTH SOLON MEETING HOUSE
A plain and simple, white clapboard church with every inch of the walls and ceilings covered with massive frescos created by the nearby Skowhegan School of Painting and Sculpture in the 1950s. Entry is always free to the public unless in use for a private event.
THE BENEDICT ARNOLD TRAIL
In September 1775, Colonel Benedict Arnold led a force of 1,100 Continental troops on an expedition from Massachusetts to Quebec City, passing through what is now Maine's Kennebec Valley. Three markers along the Old Canada Road commemorate various aspects of the expedition. 
THE STERLING Inn
Opened in 1816 by Joseph Spaulding Sr. as a stagecoach stop, The Hotel at Caratunk was run by the Clark family and their descendants for over 100 years. Now known as the Sterling Inn Bed and Breakfast, it has welcomed guests for over 200 years.