The Kennebec River
The river slows as it moves south and widens out, making it an ideal place to paddle. Skip packing a lunch and grab something tasty along the way in Augusta, Hallowell, or Gardiner. It is easy to tie up and walk into town.
While on the river, pass by Old Fort Western as Benedict Arnold did, spot numerous bald eagles and their nests, or watch for massive prehistoric sturgeon as they breach the river's surface.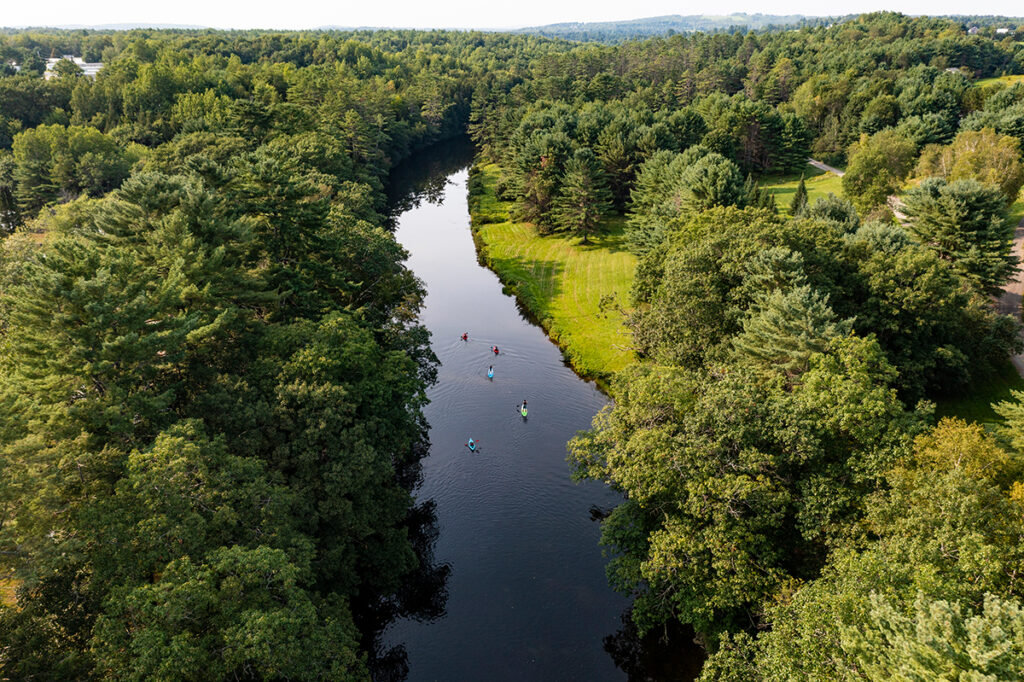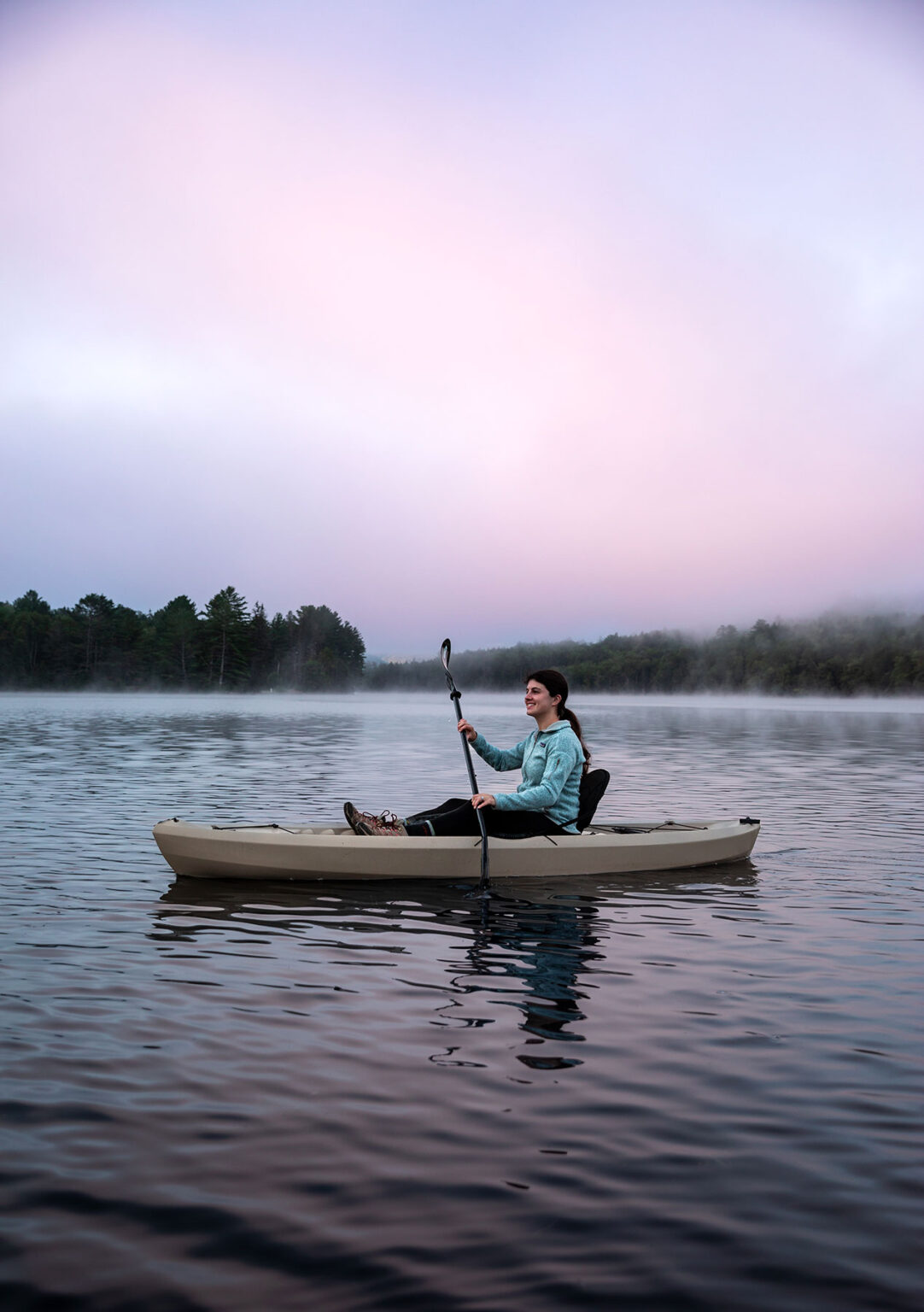 The Belgrade lakes 
The Belgrade Lakes are easy to get to with all the makings of a classic Maine paddling experience. Using Belgrade Village as your base, try Great or Long Pond to explore many coves and islands. Next, hike the hills at the north end for a panoramic view or tour the south end of Messalonskee Lake for birding. Certainly, make sure to attend the Antique Boat Parade held each Independence Day.
China Lake Area 
On the far side of the river east of Augusta, the beautiful shoreline and deep blue waters of China Lake make for an excellent day on the water. We recommend fishing from your canoe or kayak, as the lake is a nationally-recognized bass-fishing destination.